Yamamoto 39 Limestone Neoprene Super Stretch GBS Taped Welded Liquid Seams Seal Chest Zip Diving Wet Suit Surfing Custom Wetsuit ODM OEM For Men

Place of Origin:

Xiamen, China

Feature:

1) Anti-Bacterial, Anti-UV;
2) Breathable, Nontoxic, Waterproof, and Windproof.
3) Yamamoto limestone neoprene to let wetsuits be eco-friendly extremely.
4) Chest zipper to wear easier.
5) GBS ( Glued Blind Stitching )

Brand Name:

WETOP or Customization

Model Number:

WW-1051

Product Type:

Diving / Swimming / Snorkeling / Kayaking / Surfing Wetsuit

Style:

Yamamoto 39, Limestone, Chest zipper, Welded, Liquid Seams

Age Group:

Adults

Gender:

Men

Size:

S, M, L, XL, 2XL, 3XL, 4XL; Accept your own size fitting

Color:

As Pictures or Customization

Material:

Inside: Super elastic cloth
Middle: Yamamoto limestone neoprene
Outside: Super elastic cloth

Pattern Type:

Printing, Heat transfer

LOGO:

Customization

MOQ:

100 pcs

Packing:

1 piece ( set ) / OPP bag or Customization

Supply Type:

ODM / OEM Service
PRODUCT TIPS:
1. MATERIAL
1) Yamamoto limestone neoprene + Nylon elastic fabric, environmentally friendly, healthy, soft and comfortable; and skin-friendly
2) Super elastic cloth let neoprene perform completely
2. DESIGN
1) Blind Stitch
Fine workmanship the line is delicate and neat.
2) FRONT CHEST-ZIPPER YKK ZIPPER
Rugged and lasting service life
3) LOCK WATER DESIGN
Foot and cuff use shape cutting design, more Intimate and comfortable reducing water entry
4) NECKLINE DESIGN
Ergonomic neckline shape cutting technology that greatly blocks water from entering.
5) ARMPIT CUTTING
Ergonomic armpit shape cutting is more close-fitting and comfortable. Free movement of the body
6) KNEE PADS
Knee pads for great mobility, comfort and superior durability
7) EXTENSION OF THE KNEE
Four ways to stretch high-spec knee panels are designed to provide maximum bending and stretching of the knee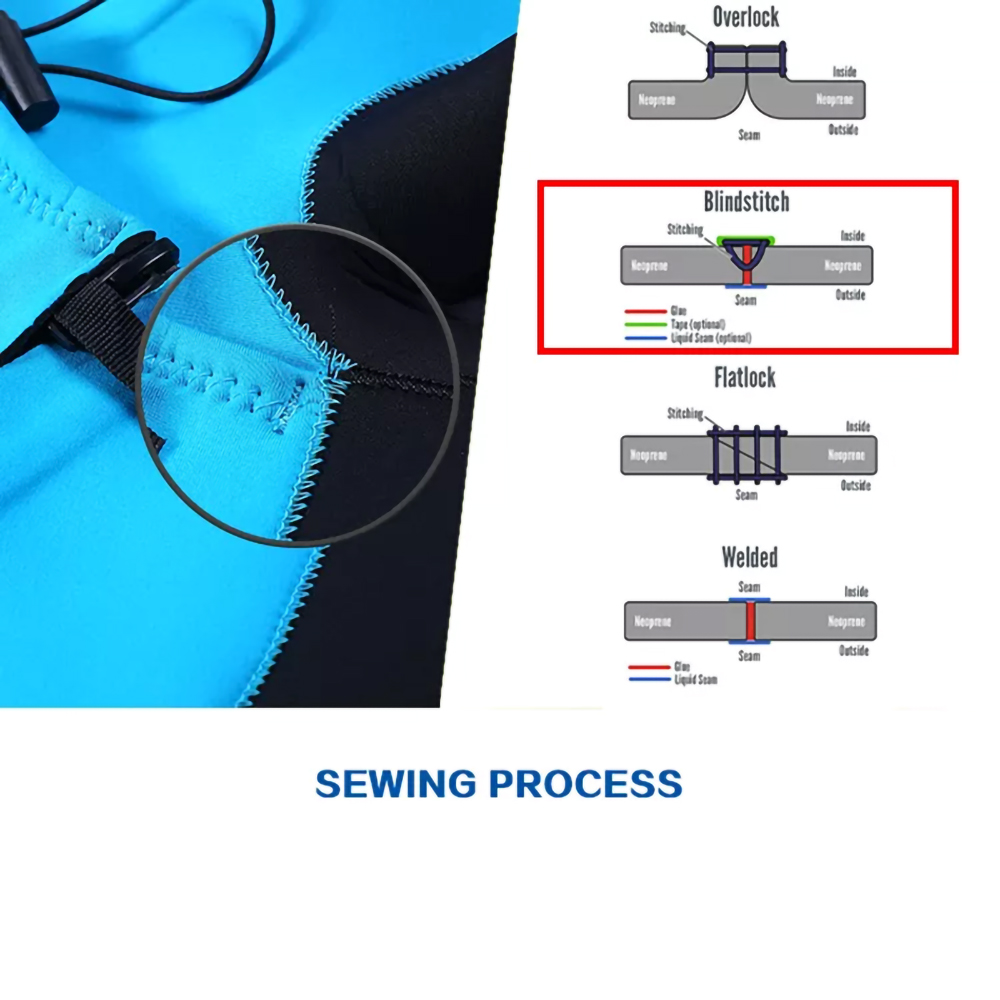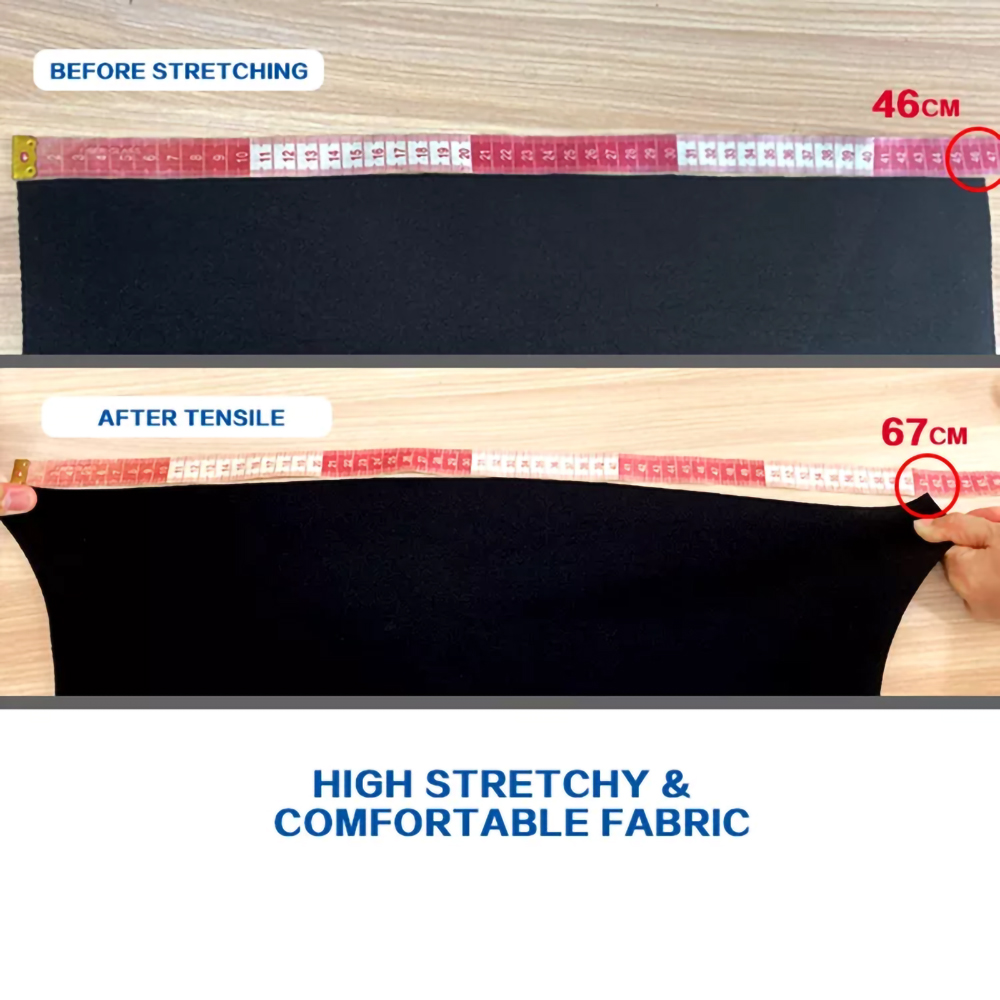 Yamamoto Limestone Neoprene wetsuit that redefines water sports experiences.
1. Neoprene Technology:
Crafted from premium Yamamoto limestone neoprene, this wetsuit takes advantage of the latest advancements in material technology. Yamamoto neoprene not only provides exceptional thermal insulation but also offers an unparalleled fit that molds to your body, reducing drag and enhancing your movements in the water.
2. Eco-Friendly and Sustainable:
Our commitment to both performance and the environment is evident in the choice of material. Yamamoto limestone neoprene is derived from limestone, a renewable resource, making it a greener alternative to traditional petroleum-based neoprene. This wetsuit represents a fusion of cutting-edge technology and eco-conscious design.
3. Flexibility and Range of Motion:
The Yamamoto Limestone Neoprene Wetsuit is engineered to deliver unrestricted freedom of movement. Its innovative design and carefully placed seams ensure that you can move naturally, whether you're swimming, surfing, or engaging in other water-based activities.
4. Thermal Efficiency in Cold Waters:
Cold waters can be a challenge, but with the Yamamoto Limestone Neoprene Wetsuit, you're equipped to conquer the cold. The advanced neoprene material retains your body heat, keeping you warm and comfortable during prolonged water exposure. Say goodbye to shivers and embrace extended water sessions.
5. Durability That Lasts:
Investing in quality gear is essential, and this wetsuit delivers longevity. The Yamamoto Limestone Neoprene is known for its durability, ensuring that your investment withstands the tests of time and multiple seasons of active use.
6. A Tailored Fit for All:
Available in a range of sizes, the Yamamoto Limestone Neoprene Wetsuit offers a snug and comfortable fit for all body types. A well-fitting wetsuit not only enhances your performance but also adds an extra layer of safety to your water adventures.
Elevate your water sports experience with the Yamamoto Limestone Neoprene Wetsuit. Whether you're a professional athlete, a casual water enthusiast, or somewhere in between, this wetsuit sets the standard for excellence. Embrace the fusion of comfort, performance, and sustainability – because, in the water, every detail matters.