Lycra 0.5 mm Sun Protection Jacket Shoulder Pants Hooded Fullsuit Camo Spearfishing Wetsuit Manufacturer Diving Snorkeling Gear Wholesale
Place of Origin:

Xiamen, China

Feature:

1) Anti-Bacterial, Anti-UV;

2) Breathable, Nontoxic, Waterproof, Windproof;

3) Thickened double layers landing pad for chest;

4) Camo color to close ocean environment more;

5) 2-piece design to wear easier.

Brand Name:

WETOP or Customization

Model Number:

WW-3240

Product Type:

Diving / Snorkeling / Spearfishing Wetsuit

Style:

Hooded, Two pieces, Vest, Shoulder pants

Age Group:

Adults

Gender:

Men

Size:

S, M, L, XL, 2XL, 3XL, 4XL; Accept your own size fitting

Color:

As Pictures or Customization

Material:

Inside: Lycra

Middle: -

Outside: camouflage cloth

Pattern Type:

Printing

LOGO:

Customization

MOQ:

100 pcs

Packing:

1 piece ( set ) / OPP bag or Customization

Supply Type:

ODM / OEM Service
PRODUCT TIPS:
1. MATERIAL
1) Lycra material to let our body be comfortable and safe;
2) Camouflage cloth to close the ocean environment and protect us better.
2. DESIGN
1) The three layers chest loading pad to use fish spear better without hurting ourself;
2) Reinforcement pad for knee to be safe when kneeling for spearfishing;
3) 2-pieces design with shoulder pants to take on and take off easier, and also avoid that the pants fall off;
4) Hooded design can protect the head better;
5) Elastic band design for wrist and special design for leg opening to fix wetsuit position better;
6) Double plastic lock design for vest to be easy to wear.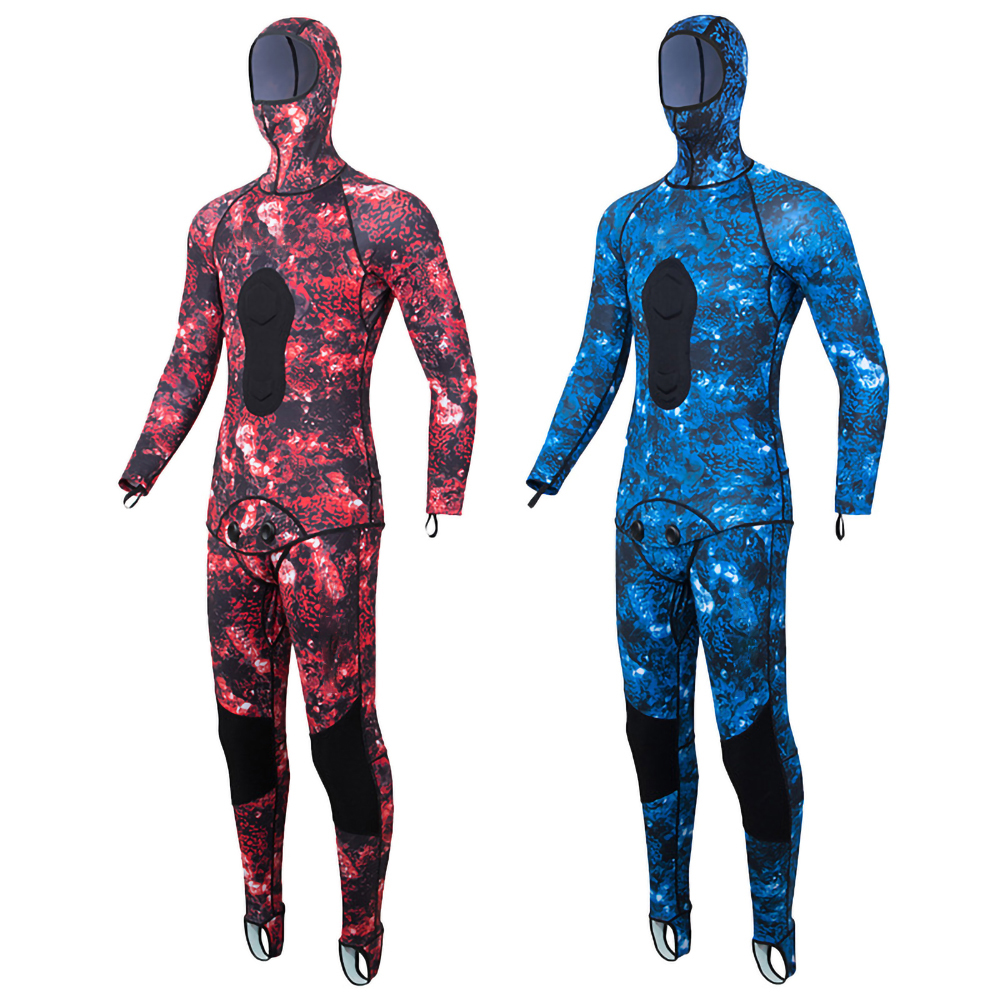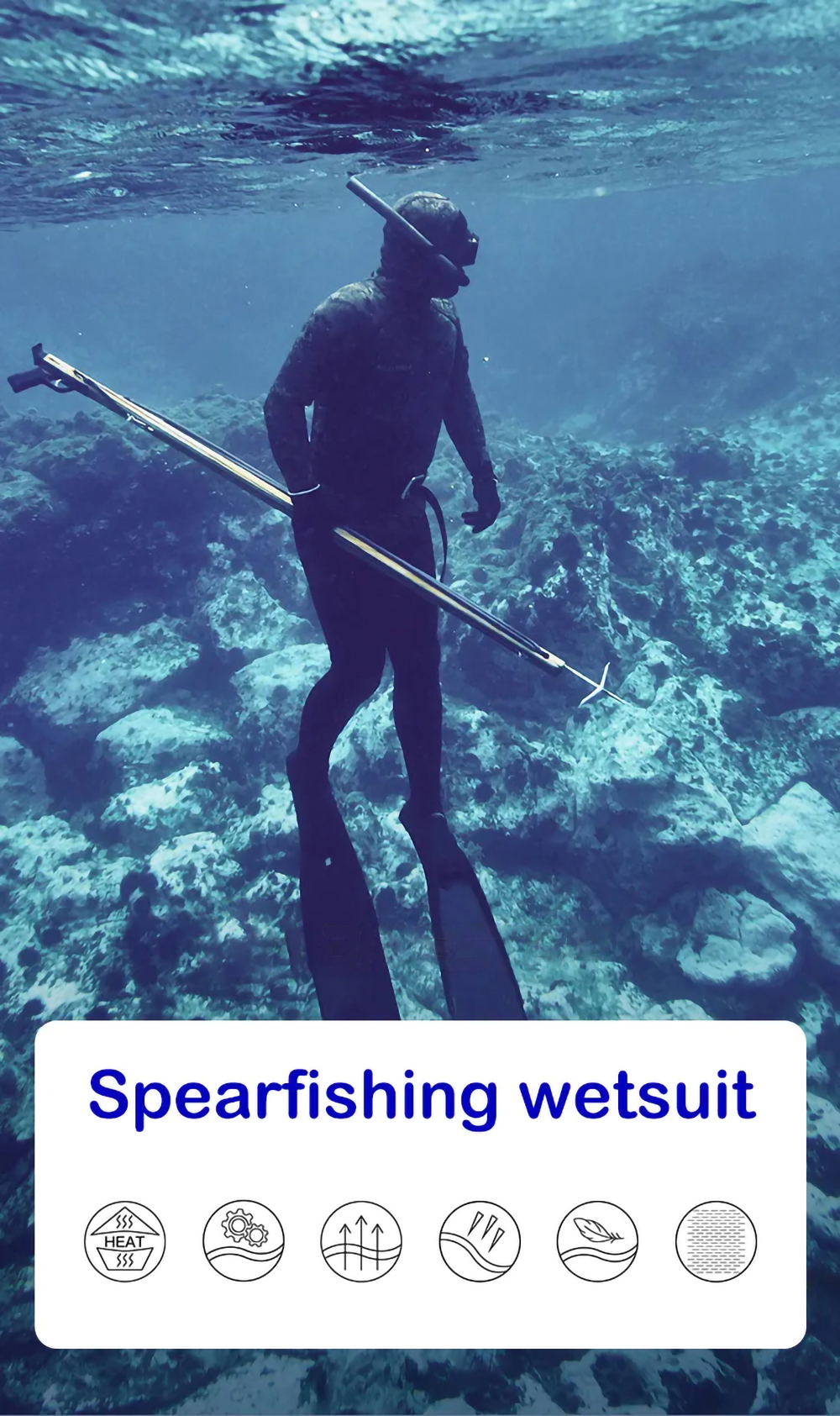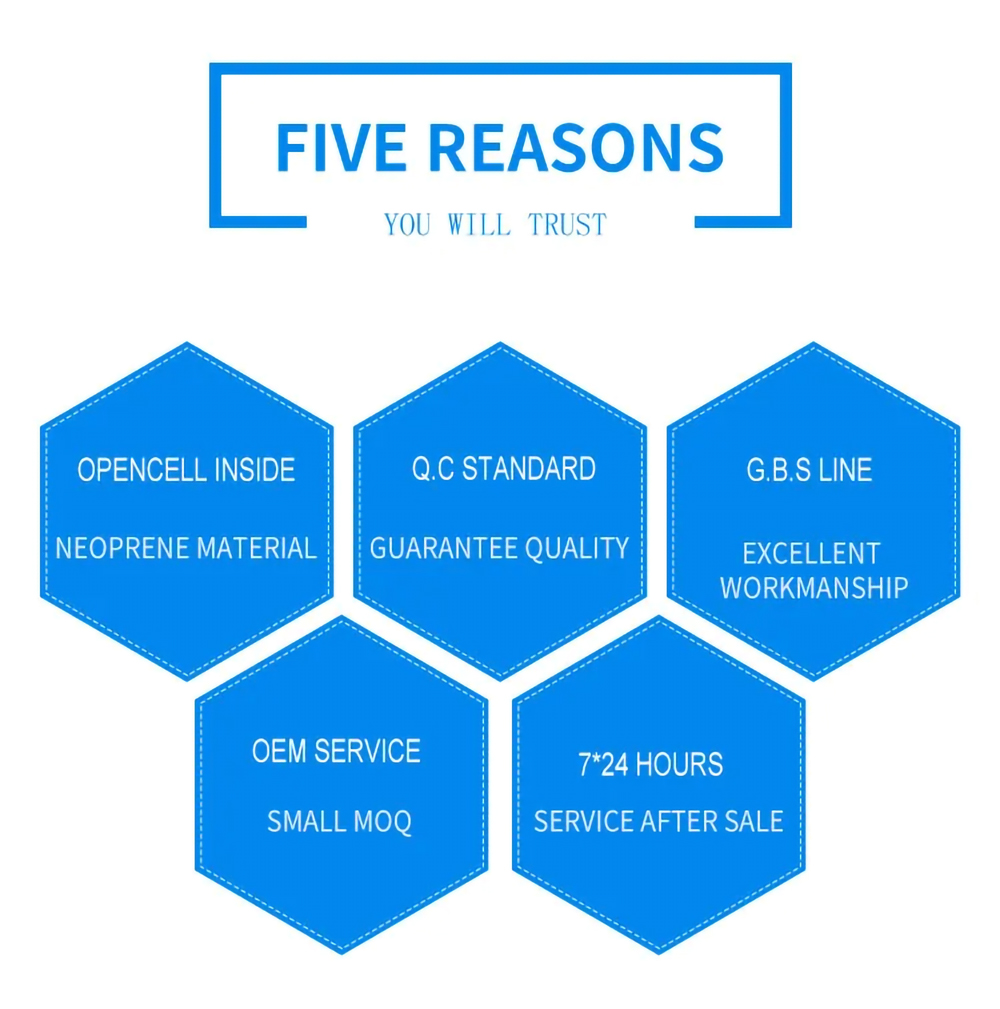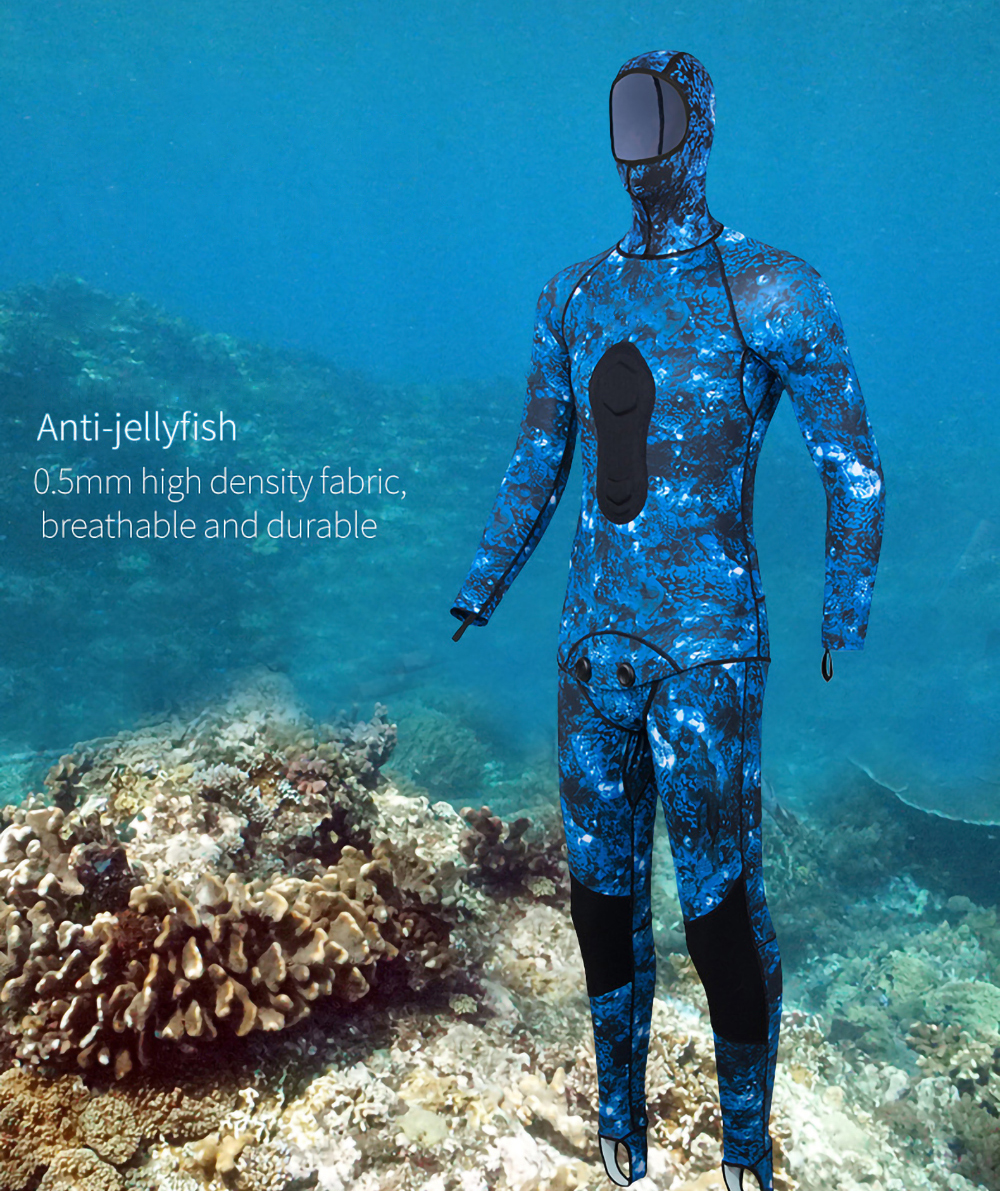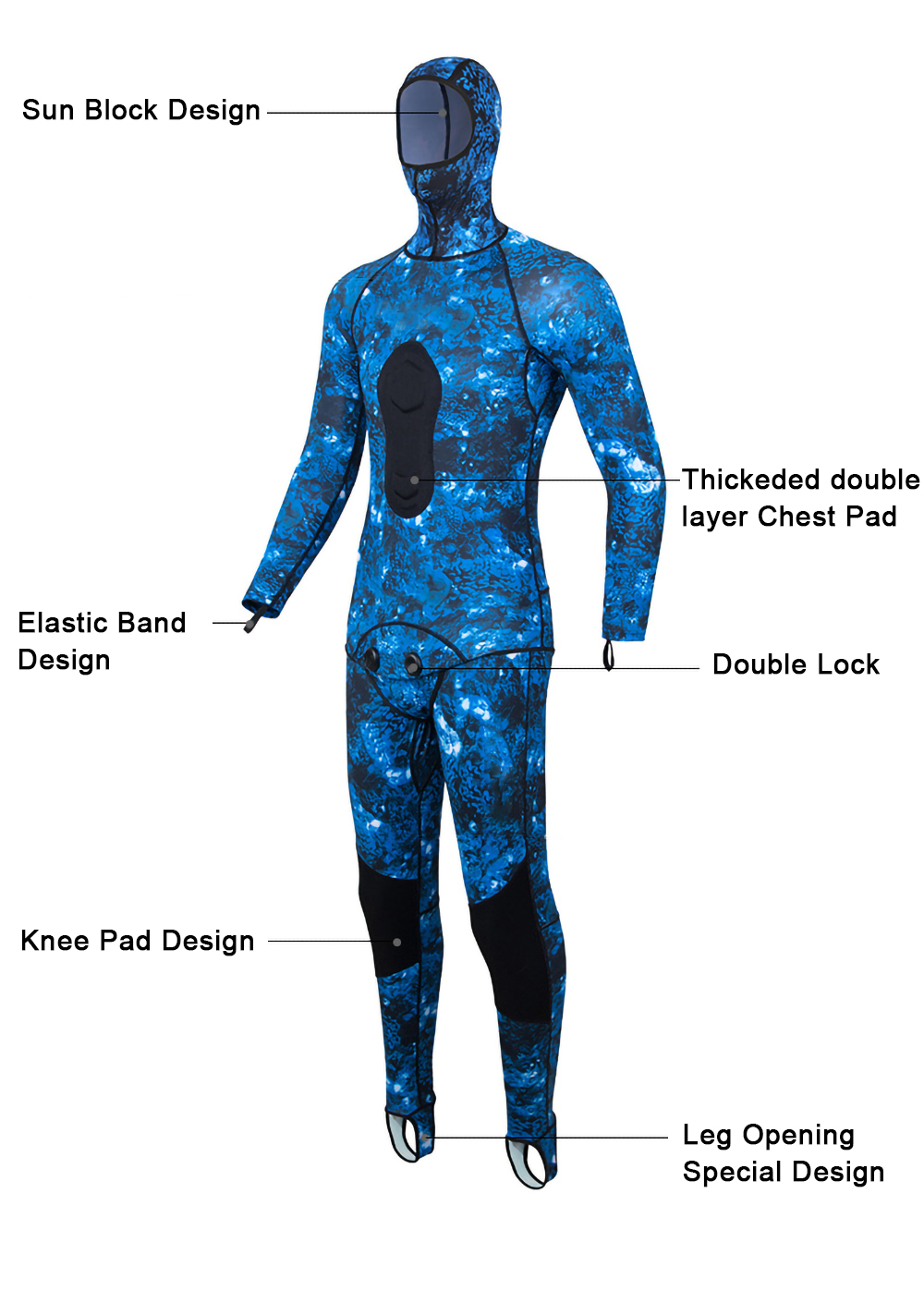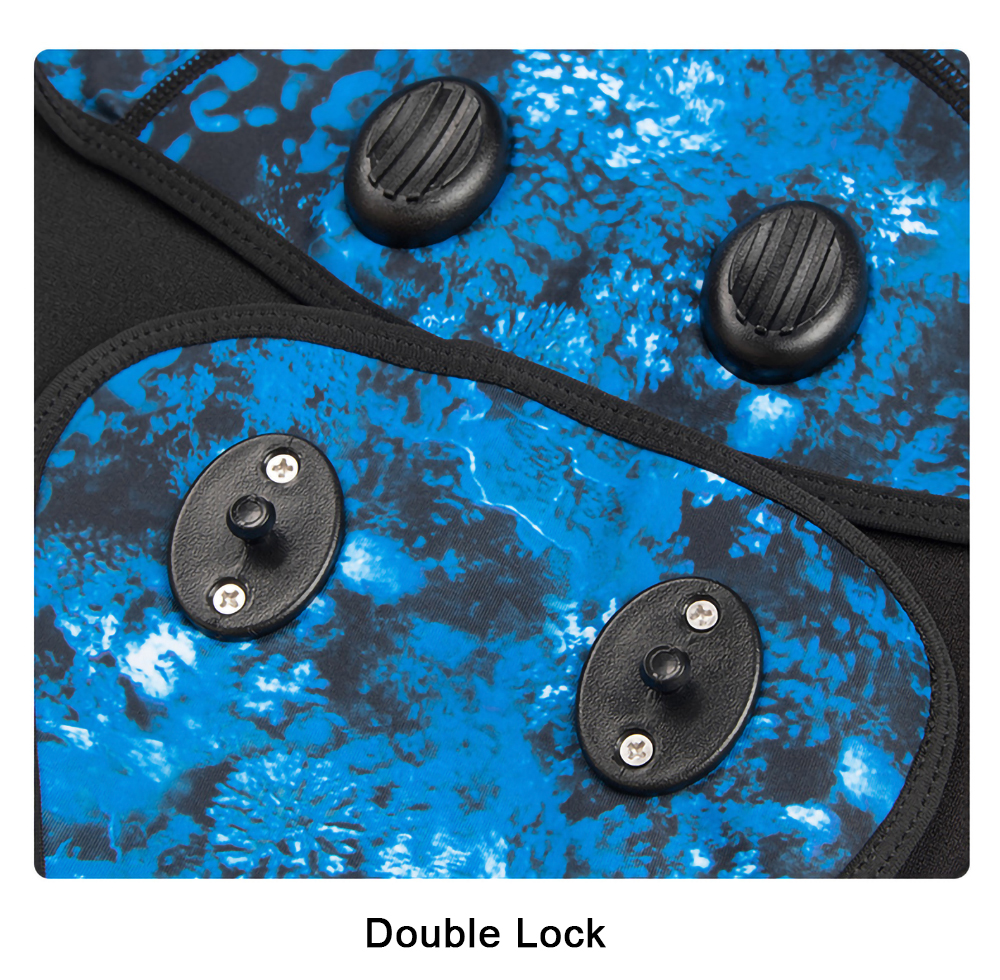 Your All-in-One Camo Spearfishing Wetsuit for Optimal Diving and Snorkeling Adventures
When it comes to diving and snorkeling, having the right gear can make all the difference between an enjoyable underwater experience and a frustrating one. One piece of gear that has gained significant attention in recent times is the Lycra 0.5 mm Sun Protection Jacket Shoulder Pants Hooded Fullsuit Camo Spearfishing Wetsuit. This innovative wetsuit has taken the diving and snorkeling community by storm, offering a combination of sun protection, camouflage design, and optimal functionality.
Sun Protection: A Shield Against Harmful Rays
The Lycra 0.5 mm Sun Protection Fullsuit is designed with the diver's safety and comfort in mind. Sunburn can be a real concern when spending extended periods in the water, especially when engaging in activities like spearfishing or snorkeling. The wetsuit's unique Lycra material not only provides a snug and comfortable fit but also offers UPF 50+ sun protection, effectively shielding your skin from the harmful effects of UV rays. This means you can now stay in the water longer without worrying about sunburn, allowing you to fully immerse yourself in your underwater adventures.
Camo Design: The Art of Blending In
Spearfishing requires stealth and precision, and the wetsuit's camo design plays a crucial role in enhancing these aspects. The camouflaged pattern helps you blend seamlessly into your underwater surroundings, making you less visible to marine life. This is particularly beneficial when you're trying to get closer to fish or other aquatic creatures for that perfect shot. The strategic design not only aids in better spearfishing but also adds an element of excitement to your snorkeling experiences, as you observe marine life in their natural habitat without disturbing their behavior.
Optimal Functionality: From Shoulders to Hood
The Lycra 0.5 mm Sun Protection Fullsuit is aptly named for its full coverage design, which includes a jacket, shoulder pants, and a hood. Let's break down the functionality of each component:
Jacket: The jacket provides not only an extra layer of sun protection for your upper body but also aids in maintaining your body temperature in colder waters. The durable Lycra material retains heat, keeping you comfortable during longer dives.
Shoulder Pants: These innovative pants offer both freedom of movement and protection. The 0.5 mm thickness strikes the right balance between flexibility and insulation. Whether you're swimming, diving, or snorkeling, these pants ensure that your lower body stays comfortable and well-protected.
Hood: The hood serves a dual purpose. It provides additional sun protection for your head and neck, areas that are often exposed to the sun's rays. Moreover, the hood helps in minimizing heat loss from your body, making it an invaluable asset when exploring colder waters.
Manufactured for Excellence
The Lycra 0.5 mm Sun Protection Fullsuit is the result of meticulous craftsmanship and cutting-edge technology. Manufactured by a renowned diving and snorkeling gear wholesale company, this wetsuit embodies the brand's commitment to quality and innovation. The use of high-grade Lycra material ensures durability, elasticity, and comfort, allowing you to enjoy the benefits of this wetsuit for numerous underwater escapades to come.
Wholesale Advantage: Affordability and Accessibility
One of the standout features of this wetsuit is its availability through wholesale channels. Purchasing diving and snorkeling gear wholesale offers several advantages, the most notable being cost-effectiveness. By buying directly from the manufacturer in larger quantities, you can access competitive pricing that is often not available through traditional retail channels. This makes the Lycra 0.5 mm Sun Protection Fullsuit an attractive option for both individual enthusiasts and diving schools looking to equip their students with high-quality gear.
The Lycra 0.5 mm Sun Protection Jacket Shoulder Pants Hooded Fullsuit Camo Spearfishing Wetsuit is a game-changer in the world of diving and snorkeling gear. Its unique blend of sun protection, camouflage design, and optimal functionality sets it apart as a must-have for underwater adventurers of all levels. Whether you're an experienced diver, a spearfishing enthusiast, or someone who simply enjoys exploring the wonders of the underwater world, this wetsuit promises to elevate your experiences to new depths.