Open Cell Neoprene Diving Suits 2-Piece Hooded High Waisted Pants Long Sleeve Full Body Keep Warm Snorkeling Coral Camo Spearfishing Wetsuit For Men
Place of Origin:

Xiamen, China

Feature:

1) Anti-Bacterial, Anti-UV;
2) Breathable, Nontoxic, Waterproof, Windproof.
3) Three layers protecting pad for chest
4) Coral Camo color to close ocean environment more.
5) 2-piece design to wear easier.

Brand Name:

WETOP or Customization

Model Number:

WW-1270

Product Type:

Diving / Snorkeling / Spearfishing Wetsuit

Style:

Hooded, Two pieces, Open cell, High Waisted pants

Age Group:

Adults

Gender:

Men

Size:

S, M, L, XL, 2XL, 3XL, 4XL; Accept your own size fitting

Color:

As Pictures or Customization

Material:

Inside: - (open-cell without inside cloth)
Middle: Jako high-end Neoprene
Outside: camouflage cloth

Pattern Type:

Printing

LOGO:

Customization

MOQ:

100 pcs

Packing:

1 piece ( set ) / OPP bag or Customization

Supply Type:

ODM / OEM Service
PRODUCT TIPS:

MATERIAL
1) High-end open-cell JAKO neoprene to let our body be warmer
2) Camouflage cloth with coral color to close the ocean environment and protect us better
2. DESIGN
1) The three layers chest pad to use fish spear better without hurting ourself
2) Reinforcement pad for the knee to be safe when kneeling for spearfishing
3) 2-pieces design with high-waisted pants to take on and take off easier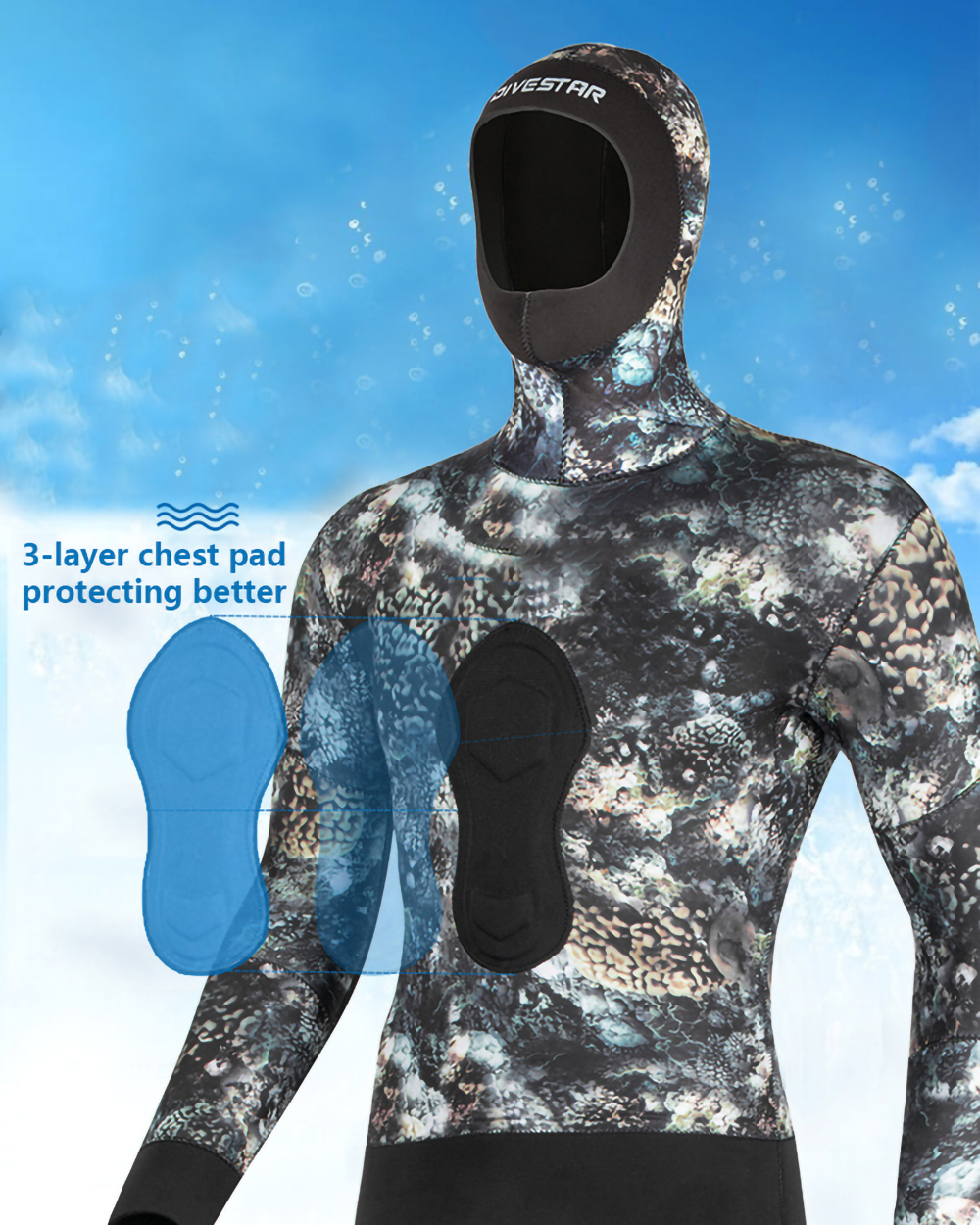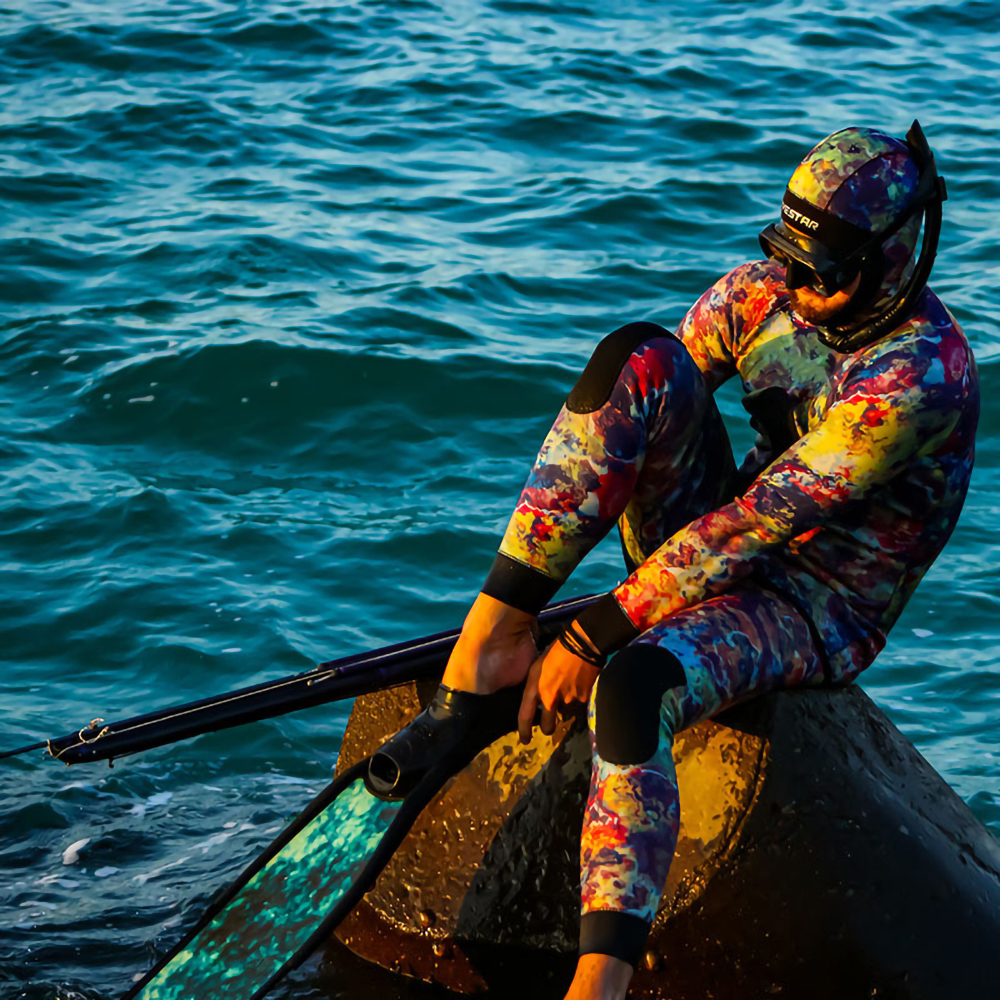 Why do you need a camo spearfishing wetsuit?
If there's one trend I see, it's the camo spearfishing wetsuit. In the past, we only had one option for diving wetsuits. Ubiquitous. They were uncomfortable, thick as hell, and limited your movement underwater for long periods of time.
Camo spearfishing wetsuits will ......
1. allow you to blend in with the background so you can sit motionlessly and let the fish come to you. This is perfect if you are looking for timid reef fish.
2, Help break your sideline underwater to trick the fish into thinking you are smaller than you actually are. Big fish make small fish very nervous.
3, Don't make you look like a big, fat seal, which is what many sharks like to eat.
Camo harpoon-style wetsuits will not ......
1, If you are flitting around underwater, help you stay unnoticed, no matter what you are wearing, you will need to develop proper tracking techniques.
2. Allow you to move freely underwater like an invisible person. You need to stay still for the fish to get close.
From experience, I would say camouflage is primarily for divers. Think of it as a marketing tool for dive stores. I've tried plain black wetsuits and camo spear dive suits and I really think the only difference is for me. With my spear gun, dive knife and other spearfishing gear, I felt much cooler in a camo print getup.
However, there are some small benefits to spearfishing in a camouflage wetsuit. You are less visible underwater, and if you have mastered stalking and underwater hunting techniques, a camo spearfishing wetsuit can help you get closer to the last few feet.
Just make sure you buy a camouflage harpoon wetsuit that matches your diving environment. My favorite dive is on the reef, so I always choose a "green" or "brown" camouflage print.