WHY CHOOSING CUSTOM WETSUITS?

With the improvement in the quality of life, more and more people are now choosing water sports for enjoying their life. Meanwhile, more and more people are getting in touch with related businesses. But how to make the business better and better requires consideration in many aspects, including funds, market state, opportunities, etc.

When everything is ready, the choice of products and product sources becomes the most important, because it will determine whether the business is successful or not. There are many types of gear for water sports, including diving suits (dry suits, semi-dry suits, wet suits), diving masks, diving fins, diving hoods, diving gloves, diving shoes, diving socks, diving flashlights, BCDs, compasses, underwater computers, snorkeling masks, life jackets, surfboards, kayaks, etc. Let's take a wetsuit as an example for discussion today. As it is a very important component in this area.

Generally speaking, the ways to obtain wetsuits include wholesale, distribution, and customization. But either way, it's best if you can get products directly from the wetsuit manufacturer, as this can drastically reduce costs and increase profits. As for whether to choose wholesale wetsuits or customized wetsuits, it mainly depends on how to develop your business. If you just want to retail on a small scale, wholesale is fine. If you want to create your own brand wetsuits, you have to choose customization. Why do we say this? Let's know the differences between these two types:

1. Wholesale Wetsuits

This is to supply from the wetsuit maker's style directly, and maybe use the manufacturer's brand. The advantage is that the price is lower and you can quickly increase sales with the help of the manufacturer's brand effect. The disadvantage is that the customer's loyalty will not be very high as they can buy it here and it is also available elsewhere.

2. Custom Wetsuits

You can require the wetsuit manufacturer to design and produce according to your own style, including material, size, LOGO printing, etc. The advantage is that you can have your own brand style and copyright, customer loyalty will be very high, and the wetsuit business is a niche market currently so the brand wetsuit can not meet people's requirements from everywhere. The disadvantage is that you need more costs for development and product promotion in the early stage. But the business would grow up quickly in the next future.


WHAT IS CUSTOM WETSUITS?

If deciding to customize a wetsuit, the tech package should be prepared before custom made wetsuits. In order to better understand customized wetsuits, the following is a brief knowledge of tailored wetsuits for your reference. The detail can be checked at https://www.wetopsports.com/wetsuit-drysuit-info.

1. Types of Wetsuits

Wetsuits mainly include surfing wetsuits, freediving wetsuits, spearfishing wetsuits, scuba diving wetsuits, military wetsuits and triathlon wetsuits in terms of usage. They mainly include full body wetsuits / steamer wetsuits, shorty wetsuits / springsuit wetsuits, john wetsuits, single-piece wetsuits. 2-piece wetsuits, smooth skin wetsuits in terms of style.


2. Types of Wetsuit Materials

There are two aspects for the material, including outside and inside the fabric, middle neoprene material. The fabrics mainly include T cloth, N cloth, and super elastic cloth. The neoprene materials mainly include SBR, SCR, CR, Jako neoprene, Namliong neoprene, Yamamoto limestone neoprene (eco-friendly), Yulex (new eco-friendly material), etc.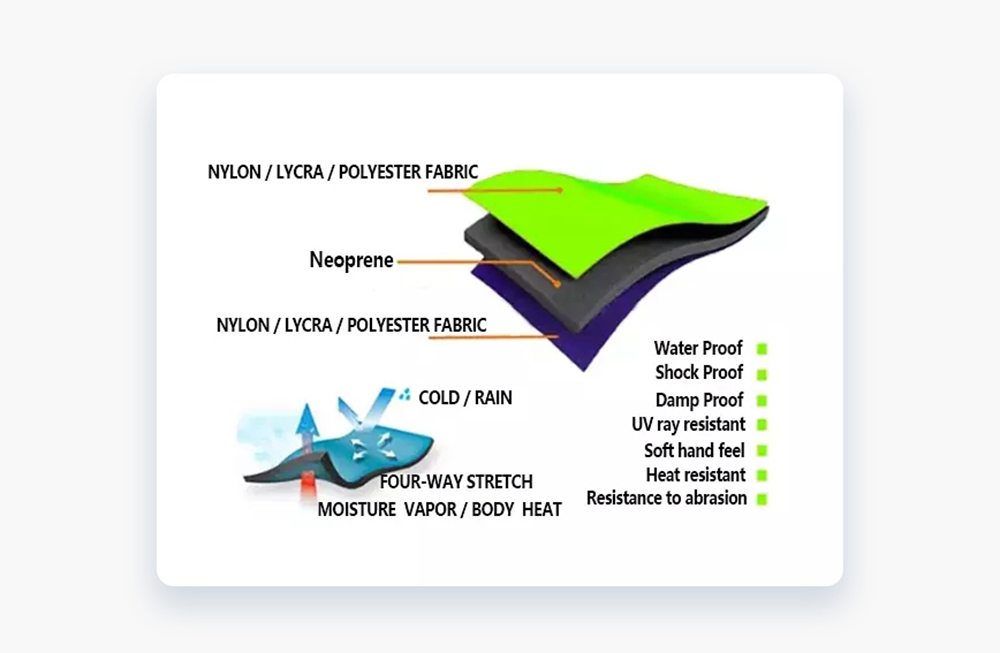 3. Thickness of Wetsuits

The thickness is often from 2mm to 7mm, and sometimes it is the different thickness between torso and other areas. Thicker for torso to keep warmer, thinner for legs and arms to keep be better motion.


4. Stitching Ways of Wetsuits

There are some common stitching ways for seaming wetsuits, including flatlock, GBS (glued blind stitching), tape, liquid, weld, and so on.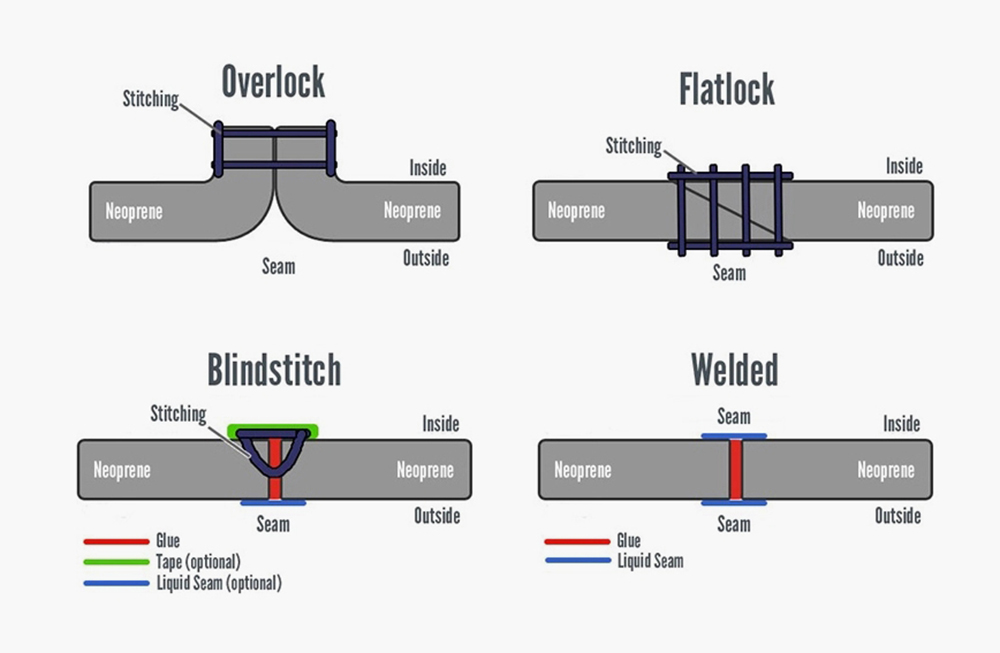 5. Colors of Wetsuits

The fabric can be made in different colors, but the neoprene is usually black and grey. then the fabric color often follows it unless the special requirement, such as spearfish wetsuits, or triathlon wetsuits.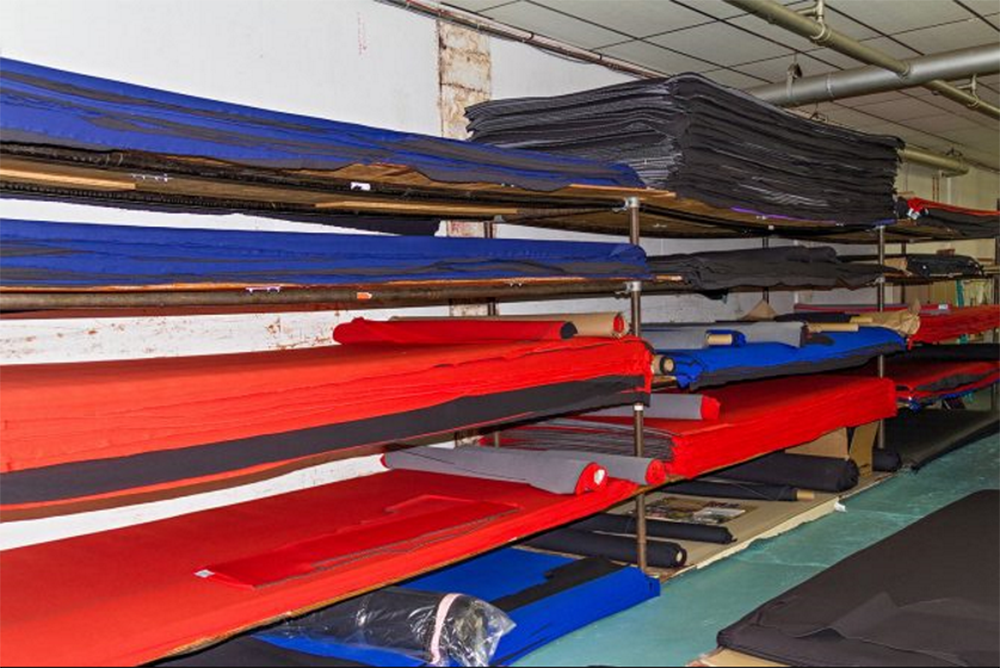 6. Others Tech Info of Wetsuits

The other requirements include the number of wetsuits, size chat, zipper position, printing info, reinforcement info, coating info, and special waterproof design on neck, wrists, and ankles, …


In conclusion, if personalizing wetsuits. There is very much knowledge needed to be studied. For many newcomers, they would have not enough time to know the detail at the beginning. So that they need a professional diving gear supplier to assist, such as Wetop Sports that can provide the tech service to save development time. Then they can focus on marketing the products.