1. Industry Insights

The global wetsuit market size exceeded USD 800 million in 2014.

Wetsuits made from foam neoprene are often worn by deep-sea divers, surfers, kayakers, windsurfers, and others involved in water and wind-related sports because of their abrasion resistance, thermal insulation, and buoyancy .

Rapid response to water sports activities, development of inland surf breaks, and artificial wave generation technologies are expected to favorably impact industry growth. Favorable government initiatives to promote surfing and sports activities among the population are expected to drive the market over the forecast period.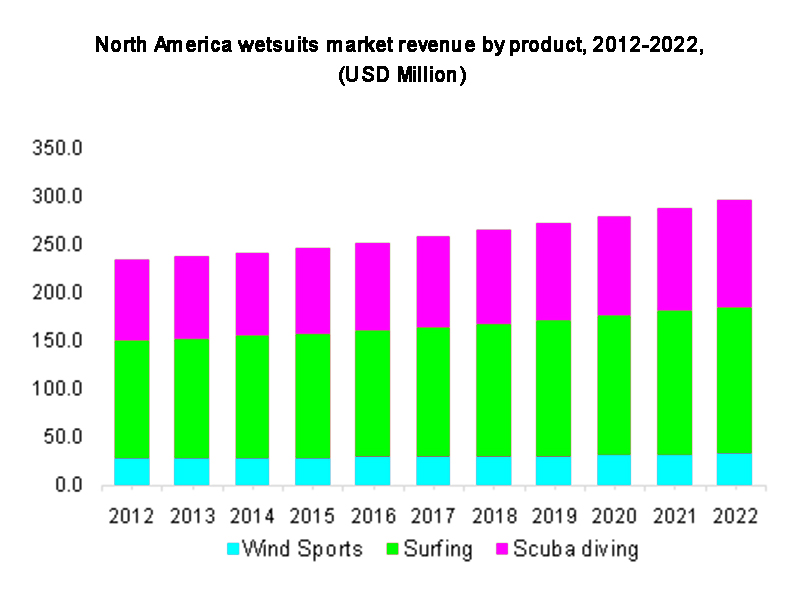 Samsung's sponsorship scheme for large conglomerates such as the World Surf League has opened up new avenues for the industry. Leading wetsuit apparel and related products manufacturers conduct campaigns and campaigns in select regions to promote water sports events such as the ISC Tour Rip Curl Cup, where international surfers compete at Padang Padang Beach in Indonesia.

Soaring income levels of ordinary people in specific regions and innovations in surfing and product design and manufacturing are expected to drive industry growth. Growing emphasis on healthy lifestyles and continued efforts to balance leisure and work have fueled the demand for outdoor sports.

Rising water sports participation in Southeast Asia along with various advancements in technology is estimated to propel the industry growth. The public image of triathlon has shifted from an eclectic, extreme event for the very few to a more mainstream endurance sport, driving global demand for wetsuit apparel.

Significant growth opportunities in untapped regions such as China and the Middle East are expected to intensify demand through 2022 based on growing populations and rising average disposable incomes of large populations.

2. Product Insights

Surf wetsuit apparel accounted for over 45% of the overall market in 2014 and is expected to remain the leading segment in the overall wetsuit apparel segment over the next seven years.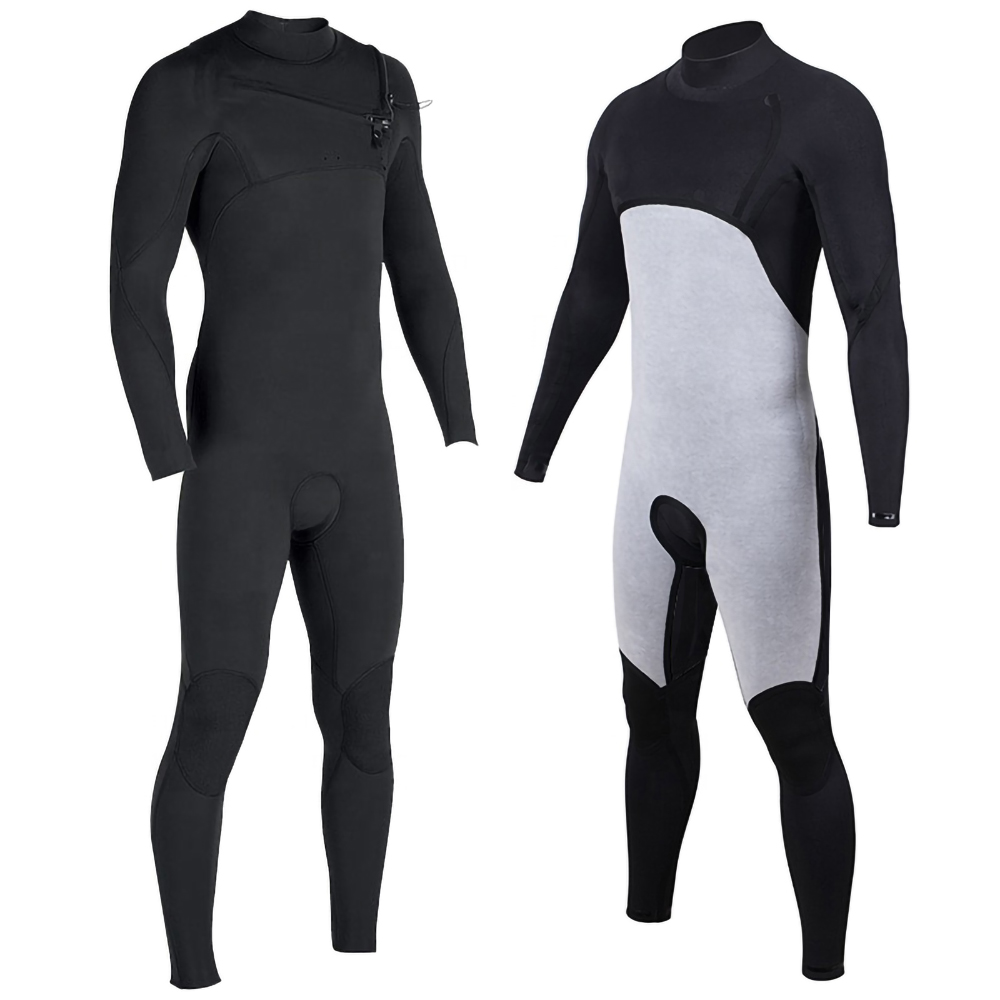 Wetsuit apparel not only improves the experience of seasonal surfers, but also makes the sport more accessible to a global population. They are used for surfing year-round as it provides warmth to surfers. The life-saving capabilities of surf wetsuits, a benefit that extends well beyond physical comfort, is expected to provide significant opportunities for industry growth over the forecast period.

With the pervasiveness of technology, innovative sport modes such as artificial waves and wave parks are being developed which are expected to provide good prospects for industry growth. The industry is poised for considerable growth due to the surfing industry's inland geographic expansion and the merger of prominent corporate sponsors.

3. Regional Insights

North America is expected to dominate the global wetsuit market, accounting for over 40% of the total revenue share in 2014, which can be attributed to triathlon events organized and sponsored by companies such as Samsung. New technologies for man-made waves and wave parks are expected to boost the entire surfing and alignment industry. Windsurfing gear is expected to drive sales across the industry owing to the presence of the world's windsurfing capitals of Columbia River Gorge and Maui.

Asia Pacific is expected to be a lucrative region for the wetsuit apparel industry. The growth of wetsuit apparel can be attributed to the increasing preference for water and wind sports and activities related to them. Furthermore, favorable government initiatives to encourage water sports in countries such as China are expected to drive the demand for wetsuits.

4. Competitive Market Share Insights

Key industry players include Shieco Group, Rip Curl, Quiksilver Inc., O'Neill, Carapace Wetsuits, Aqua Lung, Arena Italia SPA, Billabong, Pittasoft, Body Glove, Glidz Wetsuits and Glidz Wetsuits.

Manufacturers ( such as Wetop Sports ) have also innovated their marketing plans and employed modern distribution channels such as official online suppliers and complementary e-commerce retailers such as AliExpress, eBay and Amazon, in addition to authorized brick-and-mortar stores.